ABOUT ROKI TECHNO MARKETING
Company name

ROKI TECHNO MARKETING CO., LTD.

Management

Chairman and CEO Shin Ito
President and COO Makoto Okazaki
Director Hiroyuki Hosoda
Audit and Supervisory Board Member Takafumi Fujii

Establishment

October 2nd, 2017

Capital

JPY 100,000,000

Settlement

September

Bisiness Line

Selling various industrial micro filter cartridges, filter system, ozone generators and water treatment systems in Japan.
Sales of design gift products, water purifiers, humidifiers, Nonwoven Masks and so on for general consumers.

ROKI GROUP
Corporate Introduction
(Movie)
We produce a memorable scene by elegant European miscellaneous goods and our original novelties.
(Visit:https://rokimkt-ikor.com)
Our Group Efforts Towards Quality

Quality Policy
We will continually improve the quality of our products and strive to be the number one partner to our customers.
Our approach to providing the best quality to our customers are as follows:
The Three Elements of Quality
We are defining quality into three elements and are constantly working to improving customer satisfaction.
We will improve the quality of our work by raising the quality of our employees, and improve the quality of our products by raising the quality of our work.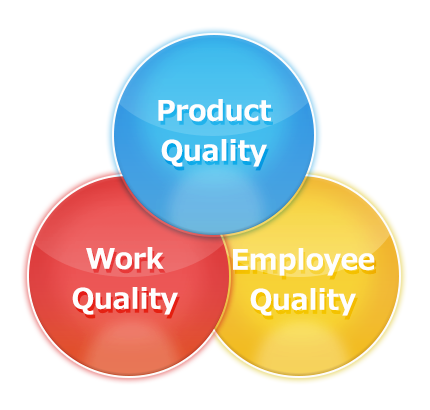 Product Quality

Product development that responds to market demand by pursuing inherent technologies.
Stable product supply by a consistent quality assurance system of vertical integration from design to production and to sales.
Work Quality

Continuous improvement by all Group companies Integrated Quality Management System.
Implementation of quick proposals by substantiation and analysis technology.
Employee Quality

Increase skills of employees thru Company Training System (Smacky College)
Encouragement of in-house certifications and qualifications (expertise, management technology, and public certifications)
Quality Assurance Organizational Chart
We constitute the following quality assurance organization, and commit to the quality assurance system to work towards product quality improvement.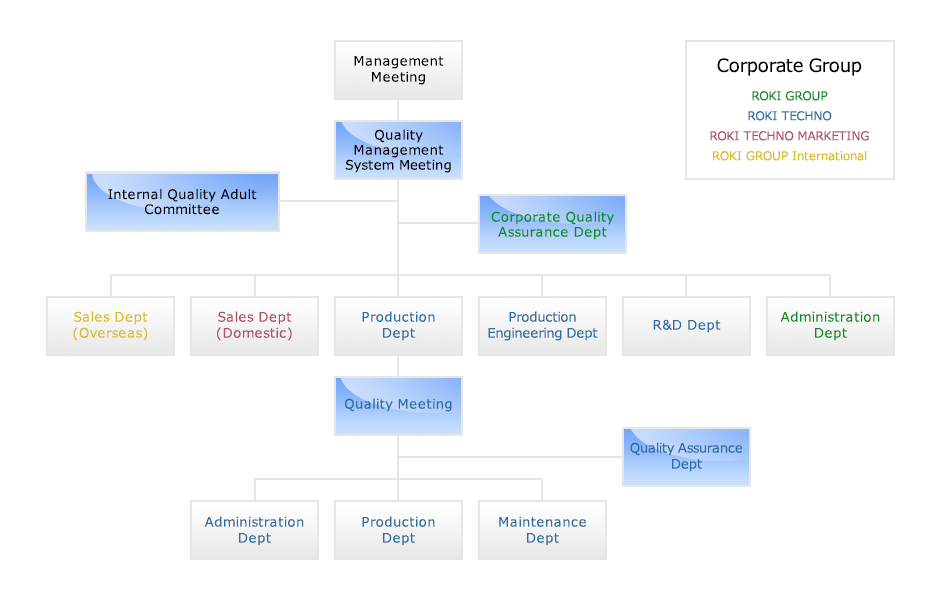 ISO 9001 certified
We are working to improve our product quality and quality management system by registering integrated certification for all Group companies in order to ensure the safety of our customers.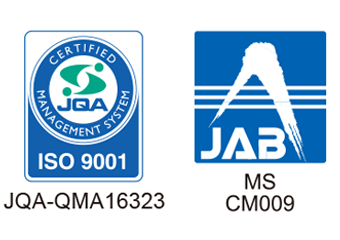 ISO9001CERTIFICATE OF REGISTRATION
Quality Management System Standard

JISQ9001:2015,ISO9001:2015
Registration Number
Registration Organization

ROKI GROUP CO., LTD.
<Related organization>
ROKI TECHNO CO., LTD.
ROKI TECHNO MARKETING CO., LTD.
ROKI GROUP International Pte. Ltd.
The Scope of the Registration

1. Design, Development, manufacture, and sales of filter cartridges, housings and filtration equipment
2. Design, Development, manufacture, sales and maintenance of ozone-related products (ozone generators, ozone gas concentration meters, ozone gas decomposition equipment, etc.)
3. Design, Development, manufacture, and sales of water purifier and water supply unit